A Visual Guide to Factory Mustang 5.0 & Explorer GT-40 Intakes
This page contains pictures I took of my factory 5.0 intake and the Explorer GT-40 intake I bought to upgrade my car with. On the left is the factory Mustang 5.0 and on the right is the Explorer GT-40.
This casting is a 1987 part for 60mm throttle body, the 1986 casting has a slightly smaller inlet and used a 58mm throttle body.
The most noticeable difference is the larger plenum and ribbing of the GT-40. Note the larger inlet runner, the GT-40 has a 70mm inlet.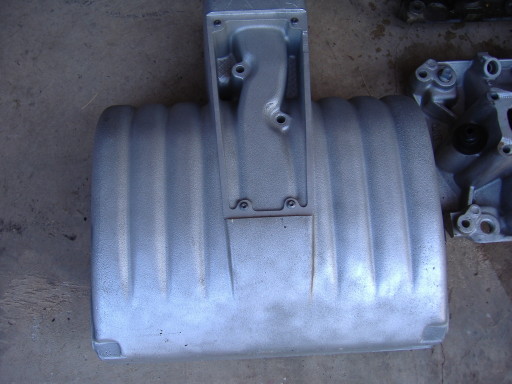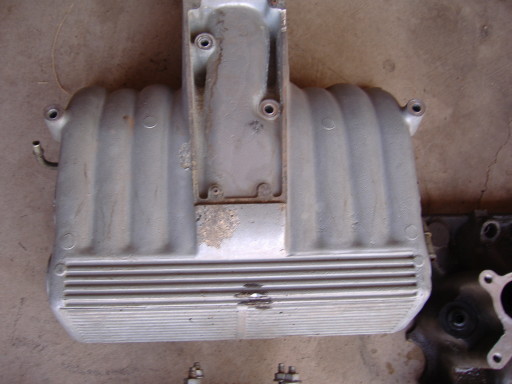 When viewed from the bottom you can see how much smaller the factory Mustang runners are. This is a 1987 (E7) casting. The 1986 is an (E6) casting.
The runners of the GT-40 are staggered allowing them to be larger in the same amount of space, note the shape of the larger inlet runner. This is a 1996 (F6) casting.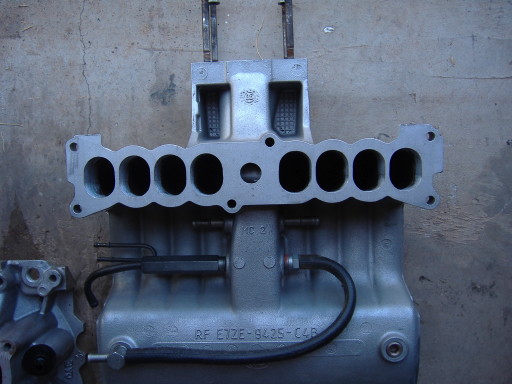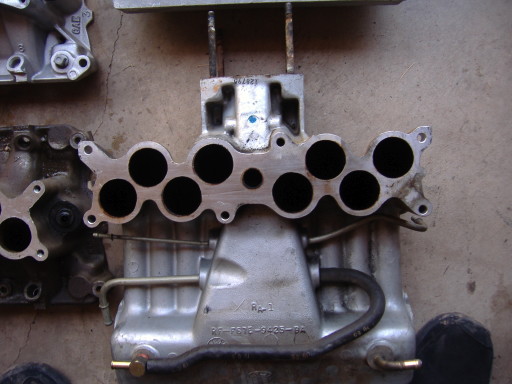 This picture of the lower intakes shows where the ACT (Air Charge Temperature) Sensor and EGR Coolant fitting go on the Mustang 5.0 intake. The appropriate locations on the Explorer GT-40 lower has the "bosses" that need to drilled out and threads tapped.
The tap size will be: 3/8"-18 NPT. Required drill size: 37/64" (a 9/16" drill bit will work if you don't have 37/64")