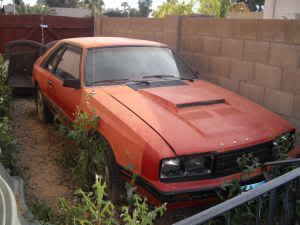 I went to go see the car and talk with the owner. I was informed that the car had been sitting for the most of the past 10 years and that it hadn't been started in about 1 year. We negotiated on the price and once we where both happy I agreed to buy the car. I went back about 2 weeks later and picked the car up.
The pictures here are how the car looked when I got it. Over all it was in very good condition, the paint was really oxidized but the body was very straight with very little rust for a car that started out in Nebraska.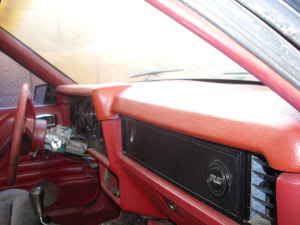 The interior was mostly complete only thing really missing was the radio. It has sport bucket seats with the split fold down rear that appear to be in good condition with just a few minor holes in them. I was happy that it has the halo head rest but disappointed that they where not the netted kind you usually find in Mercurys.
The head liner will also need to be replaced. Some options I am happy to see are tilt wheel, cruise control (if I can get it working), electric door locks and hatch release.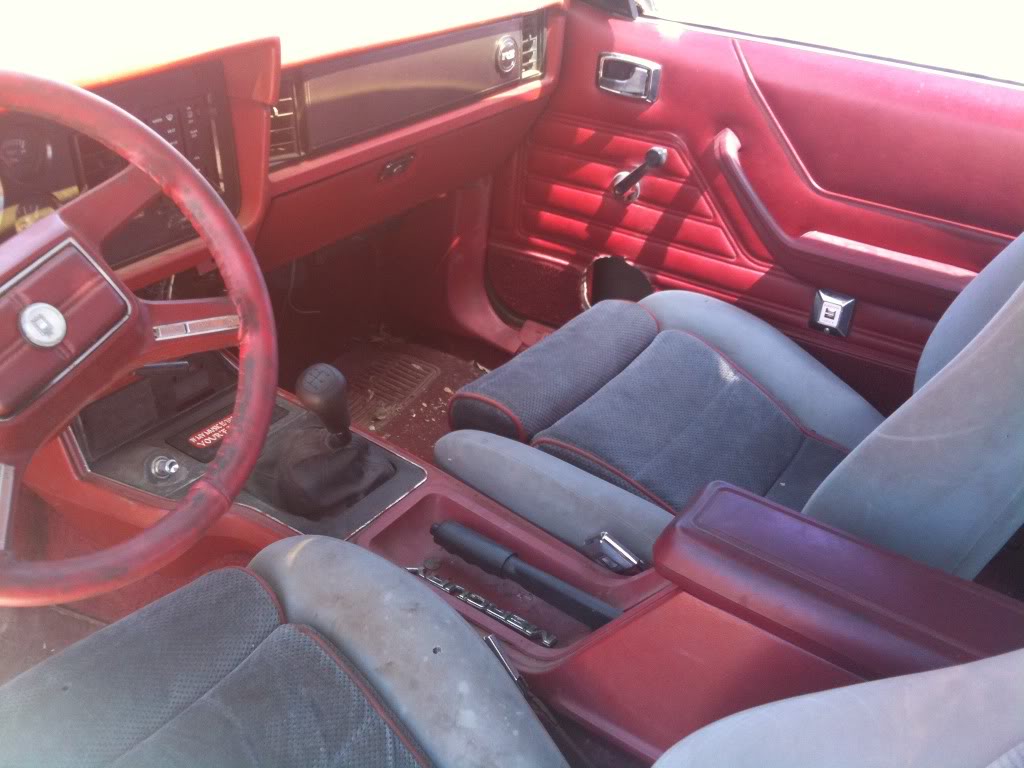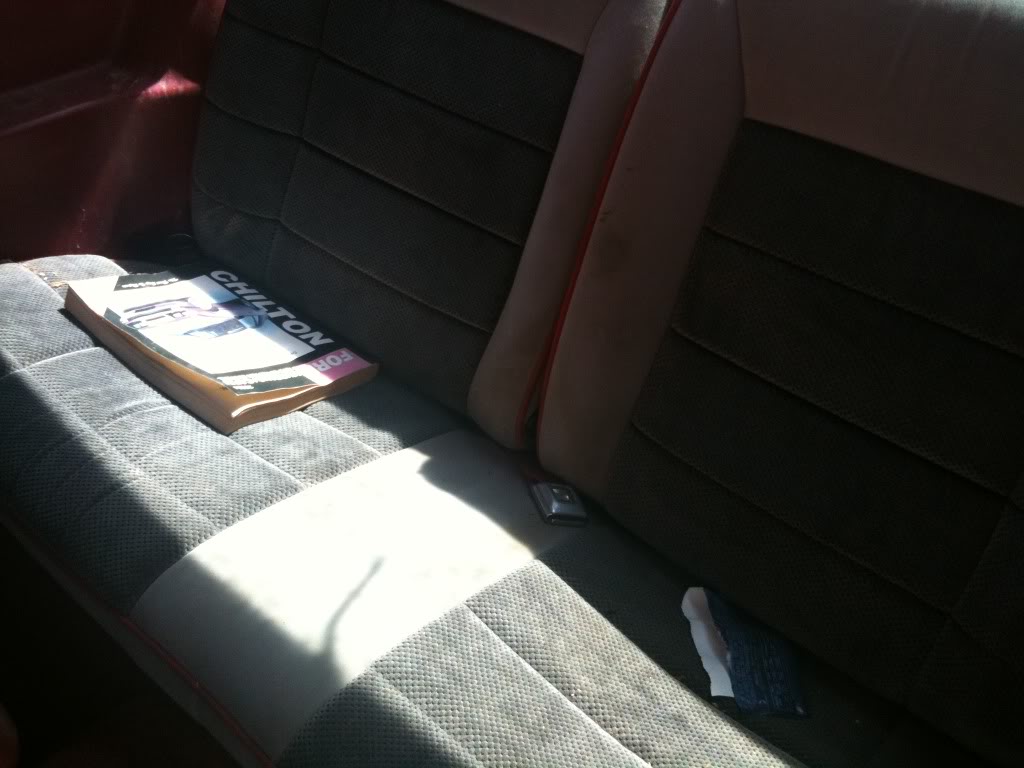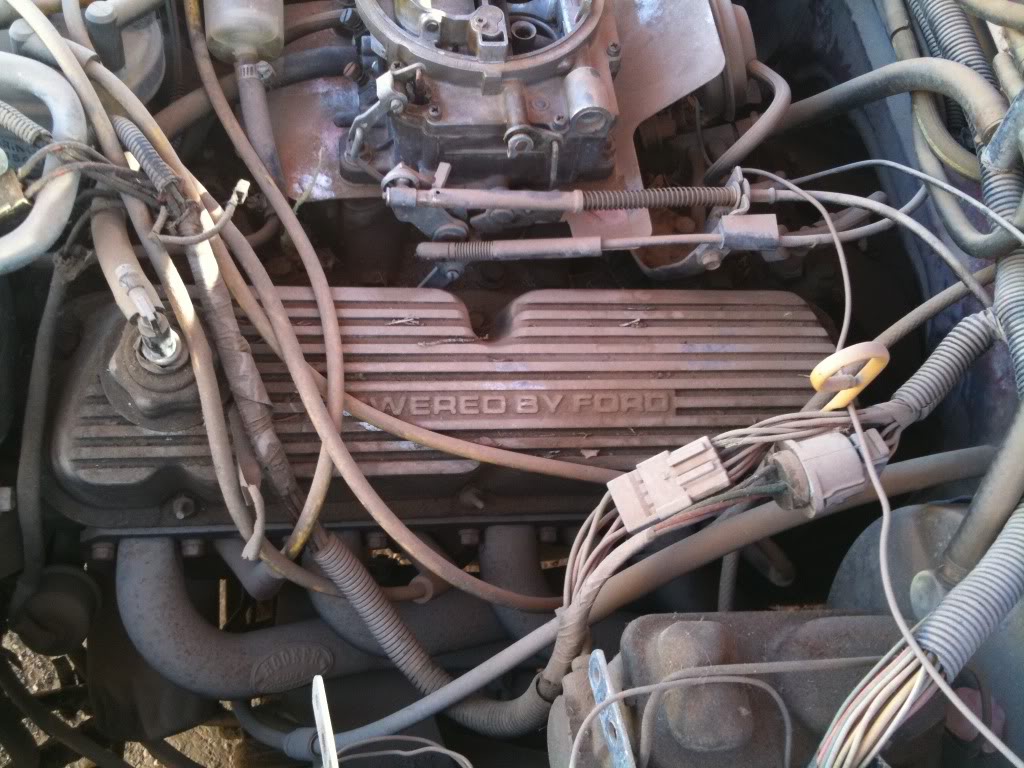 It is a 4 barrel equipped 5.0 H.O. with the T-5 transmission, and a 7.5" limited slip rear. I was a little disappointed that the factory air cleaner was missing. The factory exhaust had been removed and a set of Hooker Headers where installed, but the rest of the exhaust wasn't there.
There had been some other engine work done to by-pass the smog pump and a/c.
. I will probably upgrade the transmission to a WC but will only upgrade the rear end if it goes out. Future plans may also include converting the motor to fuel injection.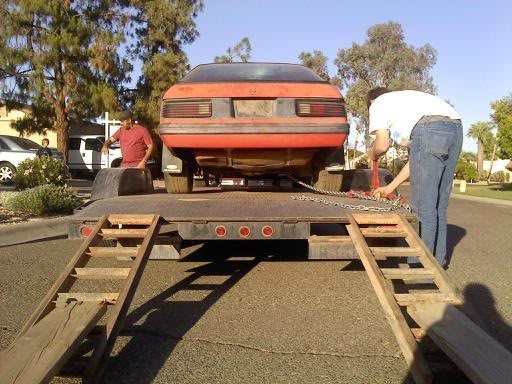 The 1983 Capri was the first year to have the "bubble back" hatch which on a personal note I really like better than the flat hatch, which is one of the changes I made to my 1980 Capri. 2 extras I would love to find for it are the rear window louvers or the ASC McClaren wing. Both are rare and hard to come by.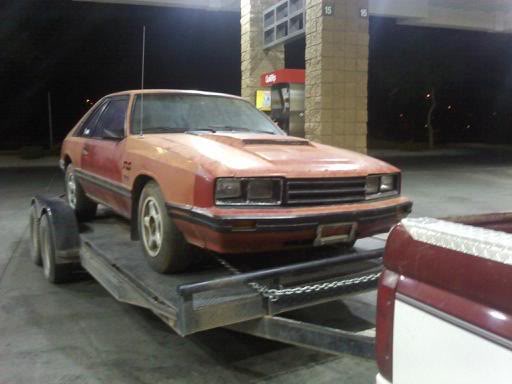 I have said before I am not very fond of red cars, but as complete and original as the body is on this car, I don't see myself changing the color. I do plan on keeping the car as original looking body and interior as is possible.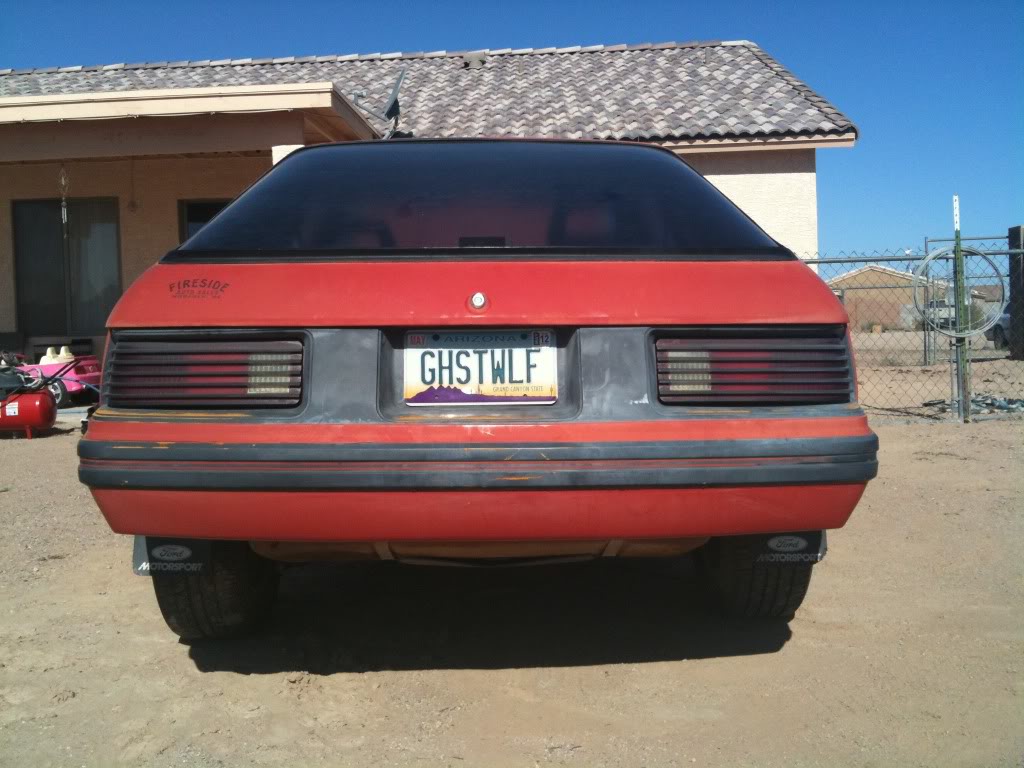 Hopefully will have it running with in the next few weeks and get it on the road. I have already registered the car and have transferred my "flag" to it. Everyone still calls my 87 LX Ghostwolf even though I actually never named that car, so I doubt even with the plate on the Capri they will call it Ghostwolf.