2007 Dodge Caliber SXT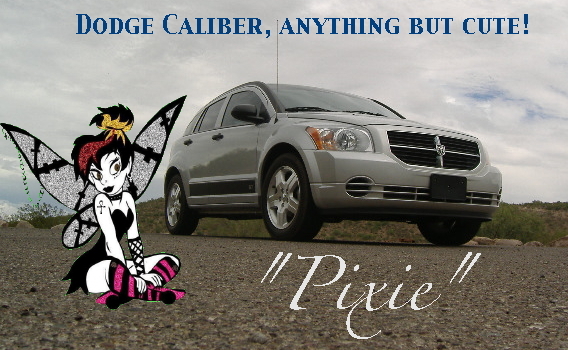 PIXIE
On May 9th I ran into some bad luck with the Ponystar. It seams that either a head gasket had start to leak, the head itself had started to leak, or as I was informed Aerostars where bad for the intakes leaking. Anyways being as it was a 19 year old van and I could not afford to be with out transportation, on May 10th we traded it in on a new vehicle.
Now I have always preferred Fords over any other make out there. But looking at what I could maybe afford and what my needs where, there wasn't a Ford product out there that fit both. The Focus is only available in a 2 or 4 door model and any small crossover/SUV/wagon/van type vehicle Ford had was not in my price range.
I friend of mine insisted I look at Dodges. I have owned a few MOPARS in the past and I would drive them over any GM product out there. So looking at the Dodge web site I found that the Dodge Caliber fit my needs for a Van/SUV type vehicle and it was actually in the same price range as the Focus. So to cut to the chase, we drove the Ponystar with it's original wheels to the Dodge dealer and drove home in a 2007 Dodge Caliber SXT.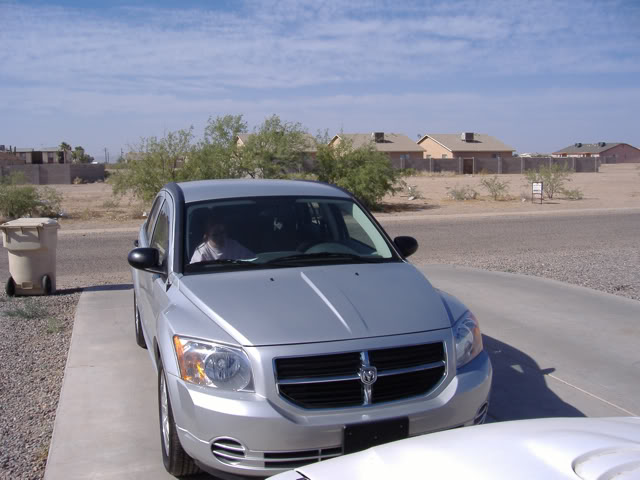 You may be wondering, why did we call it Pixie? Well first my ex-wife liked Tinkerbell, but we already used that name for the van. So we choose Pixie as a fitting name. Of course this commercial by Dodge helps back it up!

Our Caliber is equipped with the 2.0 liter VVT engine and CVT automatic transmission. So far it has been a wonderful car to drive and is great on fuel compared to the van or Mustang, averaging about 26 mpg running the A/C 90% of the time! Here are some pictures of "Pixie" so far. I am fighting the bite of the mod bug on this car, so only mild visual have been done.

The first thing we did was to get the windows tinted, we also got the factory "Rams Head" logo floor mats.

Next came a customized "Daytona" stripe kit. The rear step protector is a custom piece I made using the stripe kit's rear decal as a pattern. It is made from a rubber flooring making it more durable than the vinyl decal would have been.

I also found this license plate frame that fits the cars name.
|1| Humble beginnings. |2| Pixie Becomes A Star! and Goodbye Faithful Friend.
Have a comment or recommendation? Then leave me a line on the PonypageS Blog - PonypageS News
| | |
| --- | --- |
| Copyright Rhapsody GT Web Design. | Last Update November 8, 2008 |
* Disclaimer: I am not a certified mechanic and in no way imply that I am. Technical references listed in this article are for reference only and are believed to be correct at the time of this writing. Use this article and the information contained herein at your own discretion.